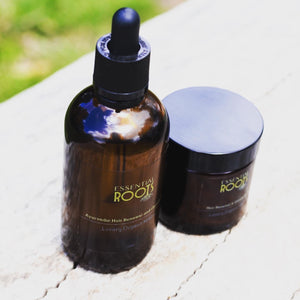 Treat your hair and scalp to this fantastic duo. Perfect for the ultimate hair treatment. 
In this duo you will receive a 30ml bottle of our Ayurvedic hair oil and 60g Jar of the Ayurvedic hair growth butter. Fantastic if your hair is in need of nourishment from root to tip. Also suitable for those that are suffering from:
*Breakage
*Dryness
*Heat damage
*Thinning 
*Chemical damage
Suitable If using the LOC method. (Liquid, oil, cream.